What are typical
AdminGeekZ Services?
24/7 Server Management
Concentrate on running your apps; we will concentrate on running your infrastructure with dependable round-the-clock support.

Cloud Support Services
Our Cloud Support Services offer expert guidance and prompt resolutions, enabling your business to thrive in todays digital landscape without disruption.
Linux Security Services
We safeguard your systems against threats, ensuring a secure and resilient framework for your business operations.
Infrastructure Automation
Specialising in Infrastructure Automation, we streamline deployments, app/service scaling, and system management
AdminGeekZ
How can we help?
Whatever your needs, AdminGeekZ will be able to meet them. Our staff is dynamic in its work, from one time troubleshooting, disaster recovery, security, performance, infrastructure design and implementation to ongoing 24/7 management. We can tailor a solution to fit your needs.
Expert Linux Server Management
Is Server Management For Me?
Navigating the complexities of Linux servers can be daunting, especially when it directly impacts your business. At AdminGeekZ, we specialize in ensuring that your websites infrastructure is robust, secure, and efficient. Consider these scenarios:
Website Downtime: Does the thought of losing traffic or revenue due to website issues keep you up at night?
Performance Hiccups: Are slow or frequently inaccessible servers hindering your business operations?
Security Concerns: If your infrastructure was attacked and compromised today, how badly would this hurt your business?
Support Shortfalls: Is your current team struggling to effectively manage and optimize your server environment?
Continuous Challenges: Facing ongoing issues with your current server setup?
If these challenges resonate with you, it's time to consider a shift. AdminGeekZ is dedicated to providing unparalleled Linux server management, focusing on maximizing uptime, bolstering security, and optimizing performance. Let us take the reins, allowing you to focus on growing your business without the backend worries.
Contact Us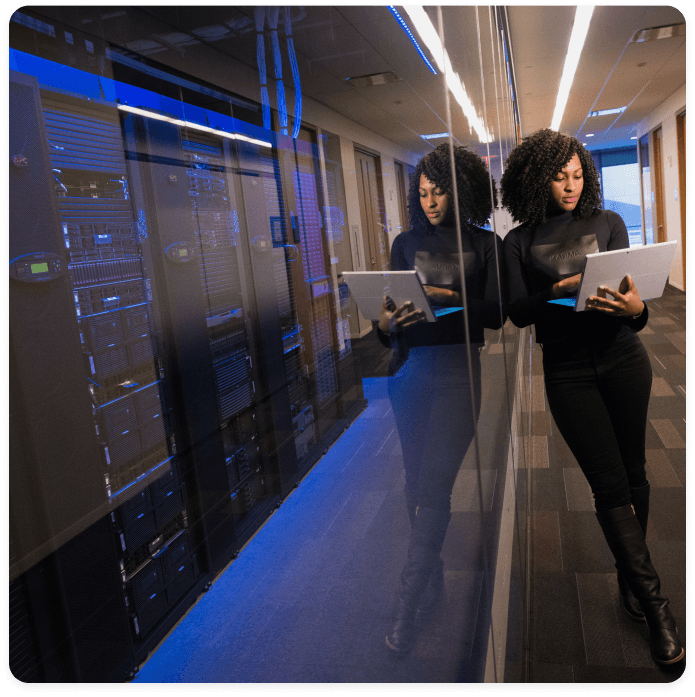 Some of our customers include
SaaS Application provider
Since 2018, we've been managing the cloud infrastructure for this rising SaaS business, specializing in business analytics tools. Their infrastructure, hosted on AWS, utilizes technologies including Terraform, Ansible, NodeJS, Docker, Nginx, RDS, Fargate, ElasticCache
Digital Marketing Agency
Providing comprehensive server management for this dynamic marketing agency's WordPress and Magento websites since 2014. Hosted on DigitalOcean, we manage their LEMP stack (Linux, Nginx, MySQL, PHP), implementing CDN solutions, advanced caching for high-performance web experiences.
Online Discussion Community
Managing their high-traffic discussion platform, hosted at Hetzner, our team ensures smooth operation of their LEMP stack with added layers of varnish cache for optimized content delivery and custom automated backup systems.